This site may behave strangely without cookies enabled. Please turn them on in your browser's settings.
Search for Luxury Hotels near United States Mint in Philadelphia, PA
Find the best hotel deals from hundreds of sites
$255

per night avg rate
$359

per night avg rate
Best Rooms: Guests looking for the best view will want to request a room with a view of City Hall.
$309

per night avg rate
Best Rooms: The best views can be found in the Cityview Queen rooms ending in *09 on floors 15 - 22 (e.g. 1509, 2009); they offer 3 different views from 3 separate windows. Rooms ending in *01 - *09, on or above the 15th floor (e.g. 1501, 1804, 2207), facing Sansom Street offer great views at night because the city lights twinkle in the distance.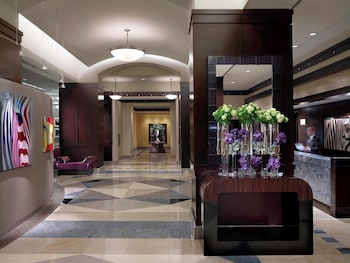 $180

per night avg rate
Best Rooms: The hotel is surrounded by tall buildings, so you won't find much in the way of views.
$399

per night avg rate
Explore top Philadelphia hotels or navigate to specific Philadelphia neighborhoods and Philadelphia area attractions and landmarks.
Discounts in Philadelphia »
Nearby Landmarks & Attractions »