This site may behave strangely without cookies enabled. Please turn them on in your browser's settings.
Search for Senior/AARP Hotel Discounts in Oklahoma City, OK
Find the best hotel deals from hundreds of sites
See All Hotels
$134

per night




$203

Save 34%
Best Rooms: Rooms facing Sheridan Ave. and Gaylor Blvd. offer views of the surrounding city, while rooms facing Broadway Ave. face other buildings.
$95

per night




$112

Save 15%
Best Rooms: For a good view of the downtown, request a suite facing N City Ave. on floors 3 - 4.
4 star hotel 86
Area: Glenbrook
1.20 mi from city center
$105

per night




$124

Save 15%
Best Rooms: Rooms at the back of the hotel overlook the pool and a residential area, while rooms at the front of the hotel face another building across Waterford Blvd.
$92

per night




$107

Save 15%
Best Rooms: Encircled with parking lot and other buildings, the hotel has limited views to offer. For the best available view, ask for a pool facing room.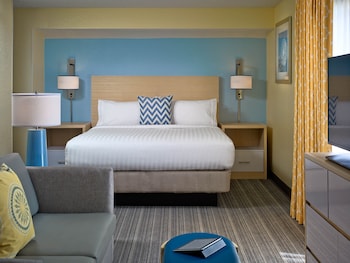 $86

per night




$101

Save 14%
Best Rooms: Residence Inn is an all suites hotel and the only view offered is that of a pool. Buildings 3, 4, 14 and 15 are closer to the pool area. For a clear view, ensure to ask for rooms ending in *12 and *13, either in building 4 or 14.
$120

per night




$133

Save 9%
Best Rooms: All rooms facing outside on floor 3 offer a partial city view, while interior-facing rooms offer pool views.
$192

per night




$206

Save 7%
Best Rooms: For views, consider one of the rooms overlooking the courtyard or the surrounding downtown area.
Explore top Oklahoma City hotels or navigate to specific Oklahoma City neighborhoods and Oklahoma City area attractions and landmarks.
Other Discounts in Oklahoma City »
Neighborhoods and Areas »
Nearby Landmarks & Attractions »