This site may behave strangely without cookies enabled. Please turn them on in your browser's settings.
Search for Luxury Hotels in Portland, OR
Find the best hotel deals from hundreds of sites
Luxury hotels in Portland, Oregon, offer top-notch amenities and warm Pacific Northwest hospitality. Escape from it all at a luxury hotel on the banks of Oregon's serene Willamette River, where you'll be close to downtown and framed by a stunning mountain backdrop. Spend the afternoon enjoying the tranquility of nearby Lan Su Chinese Garden or explore the unique shops and art galleries of the Pearl District. After a long day, you can bask in the glow of the downtown city lights from your luxury hotel room as you drift off to sleep.
$258

per night avg rate
$405

per night avg rate
$219

per night avg rate
$185

per night avg rate
$159

per night avg rate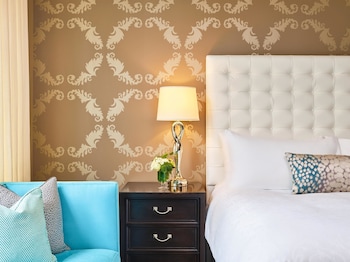 $339

per night avg rate
$265

per night avg rate
Explore top Portland hotels or navigate to specific Portland neighborhoods and Portland area attractions and landmarks.
Neighborhoods and Areas »
Nearby Landmarks & Attractions »